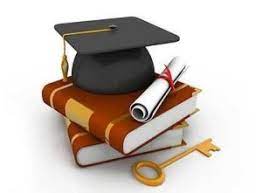 ECI has two campuses : in Oklahoma City, OK (main campus) and in Dallas, TX (branch campus) with its extension within the LeTourneau University's Dallas Campus. ECI Program offers comprehensive academic Curriculum and exceptional Student Services making sure that the students receive the best knowledge as well as fun cultural experience. ECI is accredited by Accrediting Commission for Continuing Education (ACCET) as well as the State Regents of Higher Education of the State of Oklahoma. It is a member of American Association of Intensive English Programs (AAIEP) and it is affiliated with LeTourneau University. ECI Program is also recognized by other universities thus students who complete ECI Program will have opportunities to enroll in universities for their undergraduate or graduate studies.
MISSION
ECI English Language Program exists to serve international students by preparing them to use the English language in order to meet the academic, social, and cultural challenges of life in American higher education.
VISION
ECI English Language Program seeks to equip students with the necessary skills to acclimate and be successful in all aspects of the academic life of American education. ECI English Language Program aims to maintain a high quality preparatory school for international students entering into academic life in the United States.
ECI English Language Program seeks to provide all faculty and staff an environment that is cooperative, comfortable, and conducive to professional development.
GOAL
ECI goal is to provide international students who are candidates for higher education with an intensive English language program that will prepare them without any difficulty to study successfully in a higher education institution.
COHERENCE STATEMENT
The teamwork of the faculty and staff members is what operates the program successfully and holds it together
CORE VALUES
Academic Excellence

Students that successfully complete the program will be academically ready to take high school and/or college courses. To accomplish this, all of the classes will concentrate on building towards high school and college level work. Upon completion of the program, students will have participated in preparing and giving group and individual presentations, conducting research and writing research papers, writing and documenting composition papers, taking notes effectively, reading for comprehension and speed, and observing actual college level classes.

Cultural Acclimation and Appreciation

Students will be able to survive socially and emotionally in the American culture of college life. The program offers opportunities for the students to live with caring American host families and participate in a variety of activities in the community. The students will also learn to appreciate the diverse ways of living in the United States and the many cultures represented.

Professional Faculty/Staff

ECI English Language program seeks out qualified teachers in the area of ESL. In order to hire quality teachers, an intensive process is used to evaluate the quality of a prospective employee. Employees are also required to participate in professional development on a continual basis. Teachers will participate in workshops, reading professional material, self-evaluations, program analysis, observation reviews with the program director, and action research.

Program Information


Program and Levels

Courses and Schedule

Session Calendar

Accommodations


Costs and Refund


Accreditation


Visa Information


Arrival Information


Testing


Student Advising



Location


Oklahoma City, Oklahoma


Oklahoma Colleges and Universities


Dallas, Texas


Texas Colleges and Universities



Apply for ECI English Language Program


Admissions Application
Apply Online | Printer Format


Homestay Application (To be filled out by the Student)
Apply Online | Printer Format


Homestay Application (To be filled out by the Host Family)
Apply Online | Printer Format


Statement of Financial Support
Printer Format


---

Contact Information

3000 United Founders Boulevard, Suite 139
Oklahoma City, Oklahoma 73112
The United States of America
Tel: 405-810-8314
Fax: 405-810-8714

ECI DALLAS CAMPUS:
5501 LBJ Freeway Suite 101
Dallas, Texas 75240
Tel: 972-239-8555
Fax: 972-239-4449

Toll-free: 1-888-446-5437
E-mail: eci@ionet.net
Website: www.eciprograms.com